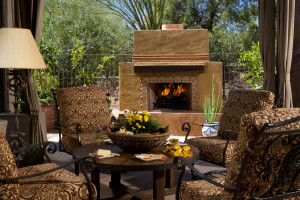 Fireplaces create a gathering space even in a warm climate, but especially in a cold one! The style of the fireplace should be consistent with the interior and exterior style of the home. Whether building or remodeling many options are available to develop interesting, well scaled choices. Some architects do the fireplace elevations and material selection and others don't specify it so it becomes more in keeping with the interior selections made by interior designers and homeowners. LuxeSpecs.com pinterest board/fireplaces has many styles to choose from. If the style is more rustic the fireplace material will be as well (stone/log home). Contemporary homes may use sleeker materials. The proportion and scale of the fireplace needs to be handled by someone that is knowledgeable about the entire space and the size of the fireplace within the area. The horizontal line of fire that is so popular needs to be in proportion to the total wall. Do you want to hang art or a TV in this area? Do you want a hearth or mantle?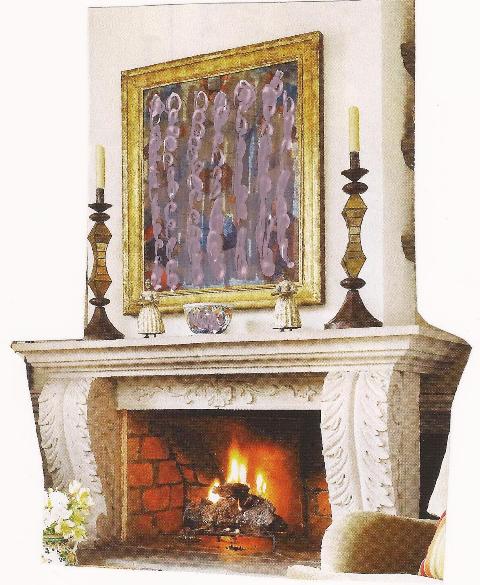 Gas/fake logs and glass doors are often too warm for a close conversation area where guests linger or watch TV. Specify gas logs with without glass.
Due to heat factors it is desirable to recess televisions that are located above the fireplace and fabrics should not be closer than 3′. Use a separate circuit for electric fireplaces and a CO detector for gas.
Direct bent gas fireplaces without chimneys are also an option. Propane tanks can be used if natural gas is not available.
Outdoor fireplaces can create an extension for family or friends gathering beyond the interior spaces. If an exterior fireplace is facing the interior living area it will be a great focal point, eliminate the excess heat factor and be easier cleaning if there is ash. Gas is of course easier, but missing sizzle! Outdoor fire pits from portable to built in are another great option. Integrating interiors and exteriors with an inviting fire makes for a livelier living space. Restricted areas? A propane column is an option-or on a larger property several fires can be combined in the landscape design.
Check: Arizona Fireplaces
Napoleonfireplaces.com
Modern Flames
The actual firebox should be in proportion to the room.
Anglin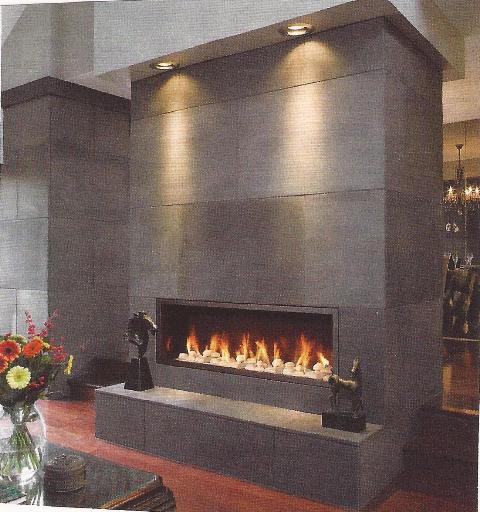 g a fireplace in the corner is tempting, but it typically makes the furniture arrangement more difficult! You need a least 15' from the fireplace for two sofas in an L or a sofa and chairs in an L. If there is a walkway behind the area you need at least 19'. However, it doesn't work to make this area, a TV area or a dining room so oversized that you end up with wasted space as these areas are defined by the TV size or the number of seats needed for dining or the table size.
Isokern is an EPA approved wood burning system used in many custom homes.
Hearth opening sizes are from 28"-72".
Choices include masonry or metal chimneys.
Unvented fireplaces.
Multi vent for up to six gas fireplaces.
Suppliers for fire ribbons: Lookatmyfire.com
Tip: AZ Fireplaces for gas logs and screens.

There is more inspiration and information on my Pinterest boards!
Dots Legend
Tip
Energy
Universal Design
Residential Design Elements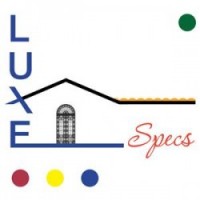 All data and information provided on this site is for informational purposes only. Luxespecs.com makes no representations as to accuracy, completeness, currentness, suitability or validity of any information on this site and will not be liable for any errors, omissions, or delays in this information or any losses, injuries, or damages arising from its display or use.