For those new to furniture selection, the offerings of Crate & Barrel and Restoration Hardware are the norm.  However, if you are the parents of these children then Ethan Allen, Drexel-Heritage, Sligh Desks, Henredon, John Widdicomb, Kendle are familiar names.  The past decade has been greatly influenced by imports.  Many of the American companies are gone and the remaining stores are chains than span the country.  Custom detailing in custom homes has had an effect on this marketplace as well.
Luxury residences typically involve architects, interior designers, lighting specialists and landscape designers and the team evolves the look either they are known for or that the client is trying to achieve.  The custom furniture market for luxury homes has eliminated a few of the most sought after companies of past generations.  Some of these companies also became more of a mass production, lower cost option.  The current approach to developing luxury interior furnishings may include more customized cabinetry for starters.   Wall mounted stone shelving in lieu of a free standing table eliminates legs that may not be desirable, for example.  Mass production furniture in a custom home may not be at all appealing to the person that wants unique, one-of-a-kind furnishings.  Not all sofa configurations are available unless you have them custom made.  Desks and dining tables need to accommodate the space and number of guests to be seated as well as the style of the furnishings.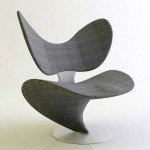 Chairs, bar stools, mattresses and bedside chests can usually be found from existing manufacturers.  So much effort goes into the composition of a comfortable chair-the back fill, seat fill and framing.  These options from recognized manufacturers have been developed over generations. Customizing every piece in the home would be very time consuming and costly.  It is advisable to sit in and try the chairs that will be used most often keeping in mind height variations of those using the chair and ease of exit for various situations. It is easier to stand from a chair with arms to support yourself.
So where do you start?
When space planning, it is easy to check manufacturers and see if there are options available for the size required.  Not only is the development based on the spacing options of the floor space available, but the volume of the room.  Eight foot ceilings use a smaller scale than twenty- two foot ceilings.  One does not need to reinvent the wheel if there is something available!
Here is a list of companies that have exceptional furnishings that you may want to at least consider  –
Through design professionals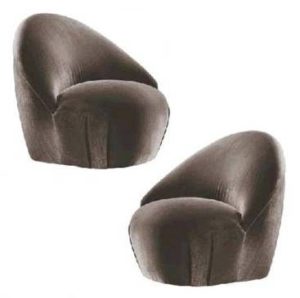 A. Rudin – upholstery
Abner Henry-wood, metal combinations
Alfonso Marina – handcrafted
Allison Paladino at ejvictor.co
Barbara Barry
Cisco Brothers
Costantini Pietro -great chairs
Creative Metal & Wood 
Dennis & Leen
Donghia
Eric Brand
Ferrell+Mittman – beautiful upholstery and well designed casegoods
Glassisimo – unique glass pieces
HC28 Furniture
Holly Hunt
Formations – Historically inspired furnishings. Unique finishes and exquisite detail in upholstery, case goods, lighting, accessories, stone mantles and outdoor
Justin Van Breda
Kolkka Metal Furniture – custom options
Kelly Wearstler
Mario Grimaldi International (available through showrooms)
Rose Tarlow Melrose House 
Mimi London
Nancy Corzine
Noir – casegoods and chairs
Nathan Anthony Furniture – great upholstery
Mitton Spidell
J. Robert Scott
Oggetti  – unique pieces
Old Biscayne Designs
Paul Ferrante
Planum Furniture
Taracea – custom options
Thayer Coggin – mid-century options, curved sofas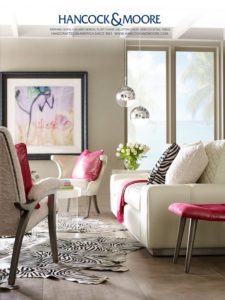 Leather
Hancock & Moore – Traditional with exceptional design (fabric options are also available)
American Leather – Slightly more contemporary with custom options available.  A great sleeper program, custom recliners
High end manufacturers that have varied combinations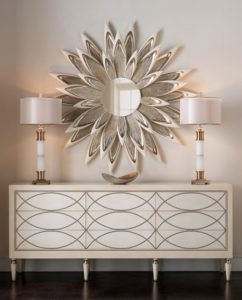 Baker Furniture – traditional, Barbara Barry collection, Milling Road
Bernhardt – traditional case goods, Bernhardt Interiors
Bradington Young – upholstery, recliners and motion sofas
Burton James
Council Furniture
Century Furniture – Upholstery (custom options available) and case goods,
Jessica Charles
Shaddock-Mixture of looks and finishes
Christopher Guy
Emerson Bentley– nice upholstery line
Eric Brand-casegoods-residential and hospitality
Ferguson Copeland
Fremarc
Hickory Chair – King Hickory for western options
Hickory White-Lillian August
Hooker Furniture – variety of styles from contemporary to more traditional
Huntington House – good fabric options, Solution furniture
Jonathan Charles Furniture
Lee Industries
Lorts Manufacturing-custom options
Maitland Smith – collection of imports
McGuire Furniture
Marge Carson – higher end upholstery and case goods, larger scale options in grand, palatial style
Planum Collection
John Richard – lamps
RC Furniture – upholstery
Selva
Hickory White – Sherrill
Stanford Furniture
Stanley Furniture-options for children
Stickley – traditional and mission upholstery and casegoods
Theodore Alexander – casegoods
Verellen -upholstery
Wesley Hall -nice upholstery line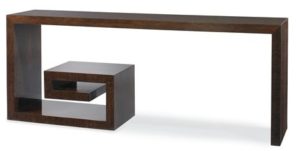 Small Manufacturers
Ron Fisher Furniture
Paul Rene
 Custom Furniture
All Wood Treasures
Feathers Designs -upholstery
Linear Fine Woodworking
Lorts – up to 30 finishes available
Josephine Homes
  Contemporary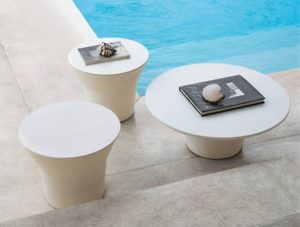 B&B Italia
Berman l Rosetti
Design within Reach
Flexform
Minotti
Natuzzi
Poliform USA
Roche Bobois
Tips for furniture space planning
12" is the minimum space between the seat of a dining chair and the bottom of the table.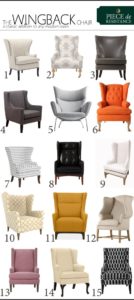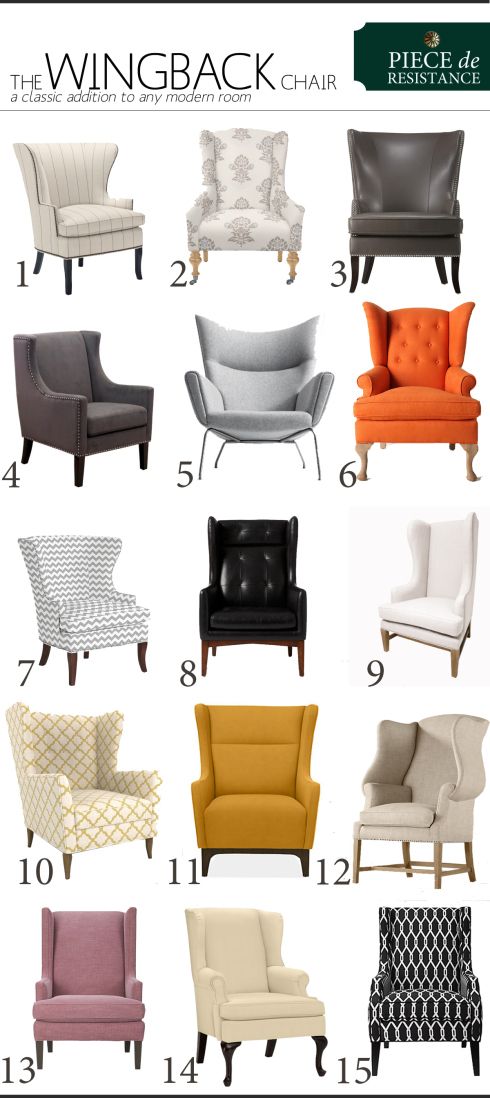 Allow 2' 6" for pull out space of the chair, so take the table size and add 5' to each measurement for chairs on both sides  OR take the space available and subtract 5' for chairs on both sides and you will have the best size table option.
A 60" round table makes for better conversation than a 72" round and you can get 8 people around a 60" table with average size dining chairs.
Furniture looks crowded if the arms overlap.
To add the space needed for a furniture arrangement take the depth of one piece and add the width of the other with space for entering the area.
8' is the maximum between chairs for easy conversation.
Quality furniture construction-
Solid wood framing in upholstery with suspension, sinuous suspension or 8-way hand tied-each has a different comfort appeal
Semi custom and custom companies have choices for seat and back fills

There is more inspiration on my Pinterest boards!
     Furniture
     Furniture Classics
     Furniture Finds
     Mid-century
     Old World
     Contemporary Home
     Traditional Home
     Country French Home
     Custom Furniture
     Bedroom Staging
     Bohemian
     Industrial Chic
Dots Legend
Tip
Energy
Universal Design
Residential Design Elements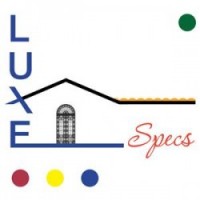 All data and information provided on this site is for informational purposes only.  Luxespecs.com makes no representations as to accuracy, completeness, currentness, suitability or validity of any information on this site and will not be liable for any errors, omissions, or delays in this information or any losses, injuries, or damages arising from its display or use.