Primarily, homeowners want a fully integrated and unified automation system that ties together TV's, audio, climate control,lighting,security, cameras, door locks, etc.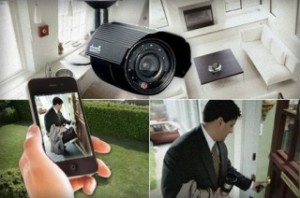 Many newer homes have "structure wiring". Smart homes require space for equipment so if you want your entertainment, lighting, communications and security systems connected and accessible from your portable electronic devices plan a closet or space with easy door access for this additional equipment.  This hub is where all the cables from Cox, CenturyLink or a satellite dish are interconnected to the outlets in each room.  New  wireless equipment is available that is more compact but planning is necessary.  In larger homes especially there may be dead spots.  Add accordingly for wi-fi output.
Video doorbells, cameras monitored by your cell phone can add security and peace of mind.  A single keypad can replace many switches.  Alexa added to speakers gives invisible control.  Window treatments that are motorized can be added during the wiring phase.
Some local companies are:
Artisan Systems
Desert Valley Audio Video (has showroom)
Insight Home Solutions
Creative Sound and Integration
Cybersound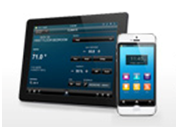 Tip: Crestron's iPhone app can be programmed to control security, HVAC, lighting, music.  An app can control your home from anywhere.
Tip:  Nest Protect is a smoke and carbon monoxide detector that you can silence by waving your hand (in case it is just toast burning). It is also networked and can notify you via your Smartphone when the batteries are low!
Tip:  Check out the Nest thermostats for energ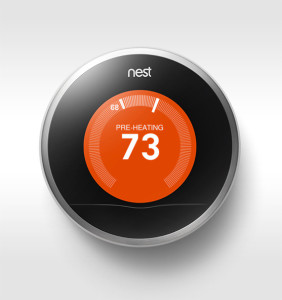 y conservation and a great updated look! They can be connected for remote iPad use.

There is more inspiration and information on my Pinterest boards!
6 Things You Need To Know
Before Purchasing Any Home Entertainment System
By Buzz Jensen
                                                                                 Desert Valley Audio Video
1. How to set goals and budgets
Learn as much as you can about the newest technologies, their benefits and costs. As Wayne Dyer said, "Start with the end in mind." Think of everything that you may desire for now and the future. Design your system using separate components that are a bit higher quality. You'll have a better picture, improved sound and they will last much longer. You can do it all at once or start with what you need for now and add over time to complete your perfect goal.
Some sample budgets for a surround sound system that will look and sound good for your investment:
$3,000 – 55"  4K Ultra HDTV, surround speaker bar, subwoofer, an user friendly remote, connections and basic installation
$5,000 – 65" Ultra HDTV, digital surround receiver, Blu-ray player or Apple TV for Internet movies, 5 surround speakers, subwoofer, a user friendly remote, connections and basic installation.
$8,000 –  75" LED TV mounted on a wall, 7.1 digital surround receiver, 5 designer music quality speakers, subwoofer, basic automation, a radio frequency user friendly remote control that can operate through doors and walls.
$10,000 – custom designed system with HDTV, surround system, multiple music areas, automation system plus connect to existing music speakers to other rooms.
$15,000 and up – custom designed home theater system.
2. How to pick the right screen size
The rule of thumb for the proper TV size -4K Ultra HDTV's-you can sit as close as *' from a 65″ TV because the broadcast image is clearer.
Home theater rule of thumb – the screen size is based on where you like to sit in a movie theater. If you sit half way back in a theater, your image ratio is about 40 degrees. So if your seating is 15' from the screen, it should be 96″to 120" diagonal.
3. Wiring that's already in your home that can be very helpful
You may have a wad of wires protruding from your family room wall. These are usually speaker cables for a surround sound system and music speakers in other rooms. Your system will be installed here. Also check in different rooms to see if there are speakers in the ceilings and volume controls in the walls for house music.
4. Remodel your space for the new TVs and electronics
The new flat TVs are very different than the TV sets of yester year. It's a challenge to make a new TV fit in the original placement areas.
Think about remodeling your space into a media wall, frame the TV, add an accent wall behind it or recess it into an new dry wall niche.  Even is it isn't sitting on a piece of furniture adding a console or table below it can add to a finished look.  If you don't want to see the black screen when not in use many attractive options are available.
Now you can totally hide your components because many new smart remote controls use radio frequencies and will operate your system through wood doors or even walls.
5. New technologies to help make your home more fun, safer and easier to live in
Multi Zone, by adding two, three or four additional audio speaker zones you can watch a show in surround  in the family room and at the same time listen to the same or different music through speakers in other areas.
Burglar alarms now have touch screens andare much easier to use and more attractive. Many use cell phone technology to contact the central station and you on your cell phone.  Many use wireless connections to your doors and windows so there is no wiring needed. In an event, the system can contact the central station: your Smartphone or computer.
Surveillance cameras can be overt so burglars see them or concealed (nanny cams). See what's going on using your Smartphone, computer or TV. See who's at the door or see how your sitter or cleaning crew is doing.
Never walk into a dark house again. Easy automation will turn on lights at dusk inside and outside. Reduce power usage and costs with automated thermostats, drapes and shades.
Use your Smartphone or tablet to control your system and also operate your lights, thermostats and other automatic devices.  Replace the many remote controls on you coffee table with just one programmed smart remote. With just a tap, it will turn on your system to what you want to watch or listen to, change channels, raise or lower volume or turn off the entire system.
6. Can't understand TV dialog and have poor sound?
The new thin TVs sound very bad because there is no space for good speakers. Large rooms with smooth surfaces create echoes and make the sound even worse. These two issues cause big problems for anyone over 19 years of age. To solve the dialog problem, connect your TV to music quality speakers. Speaker bars are very popular because they sound good for TV and music. They're usually easy to connect. To help eat up the echoes, add absorbent furniture, area rugs, etc. to the room.
Dots Legend
Tip
Energy
Universal Design
 Residential Design Elements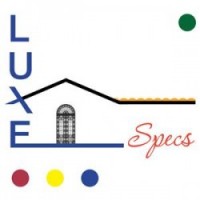 All data and information provided on this site is for informational purposes only.  Luxespecs.com makes no representations as to accuracy, completeness, currentness, suitability or validity of any information on this site and will not be liable for any errors, omissions, or delays in this information or any losses, injuries, or damages arising from its display or use.