Paint is the least expensive way to change your space!
The labor cost is the same whether you use a base grade or premium, so why not apply premium paint? Specify the quality you want for your bid!
Tip: Most paints cover 300-400 square feet per gallon (measure the side wall width and height times 4 and ceiling if the same color for a square room). Exclude openings or non painted areas, but add for painting over a darker color and/or poor wall condition. Use supplier recommended applicators.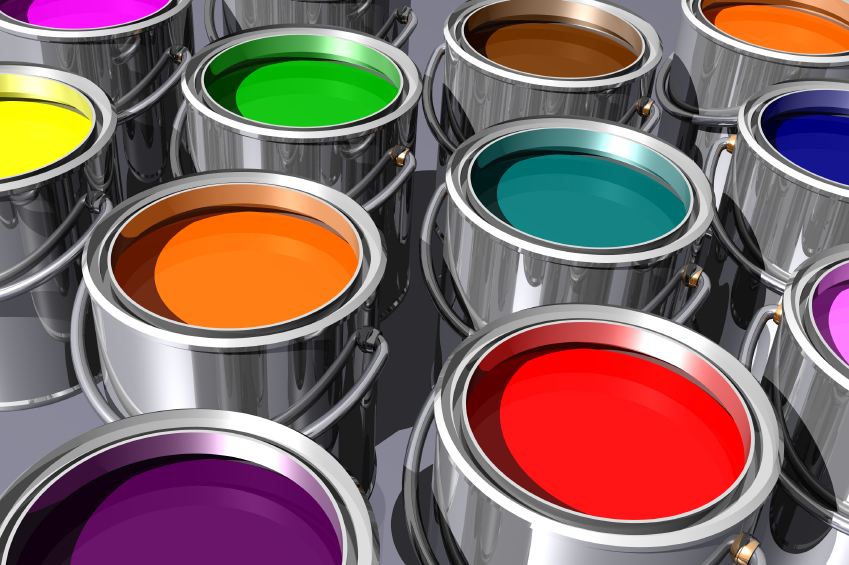 Premium paints have more solid paint pigment and less water-very simple, but complicated if you look at the parts per breakdown. You are left with more paint on the wall with premium paint so it lasts longer. If you know the premium quality from the company your contractor is using you can specify the paint and primer. Just because you choose a color from one company doesn't mean you are getting your paint from that company. Touch up paint should be left and you will know the company from the can and the type of paint used.
Flat paint is most typically used for large wall and ceiling surfaces – it covers imperfections and touch ups are easy.
Velvet has some sheen so it is more washable for higher traffic areas.
Eggshell has more warmth and depth and resists stains better than flat or velvet.
Low sheen cleans even better, hides fewer flaws and unless you want the cleanability probably won't be used.
Semi-gloss-more imperfections show, more for cleanability, but great option for cabinetry, molding and trims, doors
and windows.
Gloss-very cleanable, shows imperfections, great for contemporary looks, doors and cabinets.
High Gloss – more of the above!
Tip: You must use the same finish as was initially applied or your touch ups will look worse than the mark that was there that you started touching up!
Tip: Use wall erasers for normal dirt – much easier and safer!
Behr Paint which is sold through Home Depot:
Free mobile app
ColorSmart/paint calculator
Premium Plus Ultra-Interior Paint and Primer in One
Home Depot offers a complete line for concrete and masonry waterproofers and sealers as well as garage, concrete and wood floor coatings.
Regal is the workhorse line with easy application and durable finish.
Aura Bath and Spa Interior matte finish resists dripping. Also great for cabinetry. check China White
Aura never requires more than two coats, great endurance and no VOC.
Century is Soft Touch Matte with depth of color and a soft touch finish. A curated collection of 75 mid-tone to dark shades made in small batches .
Dunn Edwards: A regional company offers southwest-adapted paints for intense heat:
Everest is the highest quality paint with no odor. It has great flow and is self priming on previously painted and prepared surfaces with hide adhesion and sheen uniformity.
Suprema is slightly less expensive but a premium interior paint and is washable in both flat and velvet.
VNPR00 – primer-vinylastic premium.
EFF-Stop Premium – primer for plaster, tilt-up concrete, poured-in-place, brick.
BLOCFIL Premium or Smooth BLOCFIL – primer for concrete block.
Smooth Trowel-Super-Loc Premium or ENDURASEAL – primer.
Inter-Kote Premium or Ultra-Grip Premium – primer over wood or synthetic wood.
BLOC-RUST Premium, GALV-ALUM Premium – primer over metal.
WB SYN-LUSTRO Premium or ULTRA-GRIP Premium – primer for non ferrous metals.
BLOCK-IT Premium – water or smoke damaged substrates.
Cobalt P and Syn Lustro – powder coating.
Spartashield or Evershield (100% Acrylic Low sheen, Semi-Gloss and Gloss) for masonry and concrete.
Aristoshield is great for cabinets and wood trim.
Spartawall works well for ceilings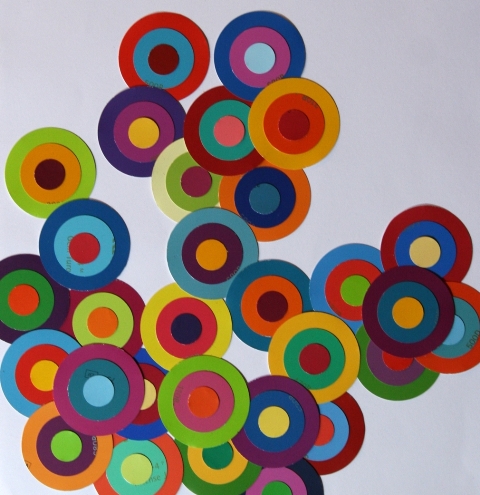 Tip: All paint companies have different bases. The colors vary because of this. Specify what you want to your contractor with no substitutions!
Tip: Many designers use a "percentage lighter" of the wall paint for the ceiling. Depending on the wall color, the ceiling may be 50% lighter for example.
Tip: A less expensive flat paint can be used on ceilings as the more expensive wall paint is used for cleanability. Flat or gloss? It is personal preference. Some designers love the look of shine!
Farrow & Ball is popular with interior designers. It has great color depth. They also have floor paint.
Modern Masters has 100 percent real metallic particles for a reflective factor used in more decorative applications. Use their Metallic Paint Roller and a top coat of Master Clear if needed. Low VOC and architectural specs available.
PPG Pittsburgh Paints – second largest coatings company in the world.
Pratt & Lambert's Accolade premium paint along with the new Aquanamel – a waterborne Alkyd Enamel for cabinets,doors and trim, premium quality in 1500 colors for even more choices!
Duration Home Interior Latex – washability, low VOC, touch up compatible.
Emerald – washability with zero VOC.
Harmony Interior Acrylic Latex – zero VOC
GreenGuard Indoor Air Quality Certified – perfect for occupied areas, does not contain silica, durable and outstanding hide and touch up.
ProMar 200 Zero VOC Latex Interior – available in four sheens and all colors!
Brilliance Ceiling Paint – one coat coverage with self priming, low VOC.
ProClassic Enamels – doors, window trim, cabinets and furniture. Benefits of water based enamels without sacrificing adhesion, durability and block resistance.
Duration Premium Exterior Acrylic Coating – good hide and protection from peeling and blistering, self-priming, mildew resistant, one coat for repaints and two for new work.
WoodScapes for Exterior – self-priming with water cleanup, 8 year warranty.
Polyurethane Semi-Transparent – carries a 5 year warranty against fading and discoloration.
DeckScapes Deck Finishing System – can be completed in one day.
Loxon Exterior Concrete and Masonry Solutions – protect from water penetration.
SherCrete Flexible Concrete Waterproofer – slip resistant, breathable to protect from water intrusion.
Armorseal Floor Coatings – epoxies, urethanes, primers
and patches.
Cashmere Interior Acrylic – the richest, smoothest finish.
All surface enamels with both latex and oil base.
Pro series – for specific needs.
swcolorsnap.com can assist with color accuracy and consistency
Eminence High Performance Ceiling Paint-self priming acrylic latex with reflective value
Tip: Other green companies-Safecoat and American Pride.
Try Rust-Oleum Cabinet Transformations for small area makeovers.
Typical Specifications: Flat wall paint for living areas and bedrooms and a more washable finish for kitchens and baths.However, more people preferred the non-shiney finish so they now have washable flat finishes.
Green product with zero VOC is available now from the major companies. i.e. Sherwin Williams Emerald (acrylic latex).
Since this basic information applies to the norm and you are in the custom category here are some additional ideas:
Bordeaux red (dark brown/red undertones/think leather) gives wood detailing a bistro look.
If there is trim in the room it adds interest to paint it a different color or the same color, but in a satin finish.
Wood window moldings, base and crown are usually not flat finish
Devotees to Donald Kaufman paints make it worth checking out. Three to four coats recommended.
Wall finishes (faux) do create interesting depth for an old world look.
American Clay is a wall plaster/color- it is green, eliminates the need for plaster and then paint and is a great finish for rustic interiors- water soluble, apply over drywall, painted walls, cement block or brick.
Milk paint is old and new again. It may be the look you're looking for, but is more often used for furniture.
Domingue Architectural Finishes inclues a line of lime wash, mineral paint and decorative plaster
Painted floors-prep properly- may need sanding. Benjamin Moore makes Alkyd Porch & Floor Enamel. May need to dilute 50%/ paint thinner on first of three coats.

There is more inspiration and information on my Pinterest boards!
Exterior Paints
Use acrylic paint
Use a power washer to remove dirt and loose paint.
Prime with an alkali-resistant sealer like Dunn-Edwards Eff-Stop.
Prepping takes longer than painting.
Spray painting is not for amateurs.
Use Elastomeric caulk to fill in small cracks and around openings.
Paint every 5-7 years to seal your home.
Flat exterior surfaces like upper decks can be painted with elastomeric paint, but usually look more finished with upside down Mexican tile, travertine or enough texture to avoid slipping. There is a code for slope- too much looks strange and not enough you have a drainage problem. Typically 1/8″/ft. is good. Architects and contractors should specify and any corrections addressed asap. Floating the area can correct this issue.
Ceilings in custom homes should be interesting beyond boring white without detail. Crown molding adds a nice finish for starters. For more rustic interiors rougher beam details can be used to outline the edges or span the space and painted lighter or darker depending on the overall look to be achieved. If you are remodeling and moving out to do it-raise the ceiling from 8' to at least 10′. The low ceiling will limit ceiling detail that distinguish more interesting interiors. Ceilings don't have to be soaring-human scale is always a relative factor. After working on many with 20' plus ceilings use caution as higher is not always conducive to an intimate feeling room. Varying ceiling heights is more interesting. Smaller rooms need to have lower ceilings. In larger rooms such as the living and great rooms, ceiling height should be determined by the footprint of the area and be in proportion with it. If the ceilings are in and proportionately too high then molding and detailing can be added to bring the feel of the ceiling height down. Paint the ceiling a darker color in these situations. For remodeling, raising the ceiling to 10-12' in public areas and 9′ in secondary is recommended. The height of individuals plays into the equation as well. At 7' tall, the ceiling can be adjusted accordingly
Tip: Black (check many restaurants) also makes the overhead space seem to disappear. For the right spot it is perfect.
Tip: Again, it the ceiling is too high, bring a darker ceiling color down onto the wall (depends on the overall height) and place the molding or beam at this height.
Tip: kt.color carries Le Corbusier's paint choices. Made with mineral pigments instead of industrial pigments they are a richer look and also more expensive and nontoxic.
Tip: Remove mildew before painting by washing with a solution of one part liquid household bleach and three parts warm water, apply and scrub. Rinse with clean water after 10 minutes. Allow to dry 48 hours and avoid skin contact.
Refer to web sites for surface prep of various materials.
Wallteriors paper treatments are another choice to create a distinctive room.
Tip: If you are painting and have speakers, add the invisible (Stealth) speakers to eliminate the old style framing.
Tip: Natura is Benjamin Moore's "No VOC" option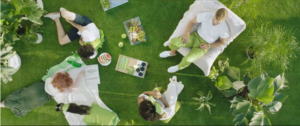 2017 Pantone color of the year is Greenery
Tip
Energy
Universal Design
Residential Design Elements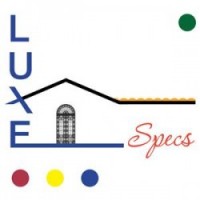 All data and information provided on this site is for informational purposes only. Luxespecs.com makes no representations as to accuracy, completeness, currentness, suitability or validity of any information on this site and will not be liable for any errors, omissions, or delays in this information or any losses, injuries, or damages arising from its display or use.