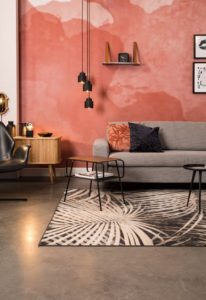 Certainly a clean look.
• Monochromatic bedding with a blanket folded at the bottom of the bed is the most popular look.
• Wood floors in baths wi th natural stone accents.
• Performance fabrics in light colors.
• Lighting to coordinate with the style of your home whether industrial, contemporary or more traditional styles.
• The Pantone's Color of the Year – Living Coral – adds a warm accent.
A recent article stated that lacquer paints, wire chairs and macrame are out but they were never in with my clients so they don't have to dump them now!
Faux wall finishes are out.
Subway tile? It has been everywhere for so long that any creative designer would not go there as it's too boring. Let's design something fresh and new just for your kitchen or bath!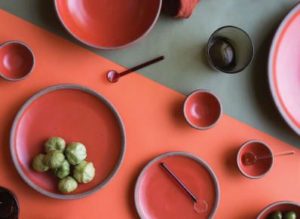 Art – go big or go home! There is so much inexpensive art available. It is also possible to print something personal and have it framed. Or you can purchase a stretched canvas and paint it a solid color or add a few details. Voila! A new look.