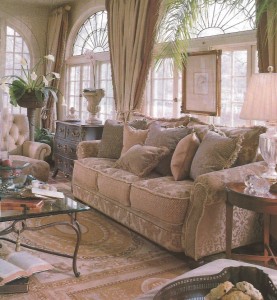 Do views make a difference? Quite possibly you bought your property to enjoy the views – either natural views (ocean, mountains, natural vegetation) or created views (golf course, pool area, exterior fireplace, landscaping). Enjoying these views from the interior of your home furthers your integration with the surroundings and expands your interior space. Therefore, windows and their placement are
extremely important.
Windows are typically placed by architects and can be custom in size or a combination of custom and stock sizes.  After curb appeal, they are the most defining element of the architect's abilities and vision. Lack of natural light can necessitate the use of lamps during the day. Overexposure to the sun has many disadvantages, but may warm your home enough to reduce heating costs.  There is not a better focal point than a view!  Security, space for stacking window treatments, electrical needed for these considerations and circulating air all combine with window selection. The typical distance from the ceiling to the window is 16″. Adjust window selection If the glazing needs to be covered during part of the day.
The best windows also have superior glass. Dual pane with a low-e glass with wood inside and metal outside is the most common formation.  Windows don't last a lifetime and need to be replaced every twenty five years or so. Dual pane (⅛" glass on each side with a ⅝" gap filled with argon in between and a low e coating) will lower your energy consumption over single pane. If there is fog between the two panes, the windows need to be replaced. The seal has failed. Installing windows with sealant that meets the ASTM C920 standard for elastomeric joint sealants will ensure a permanent seal between the window and flashing. Follow manufacturer's instructions for installation. A single company for flashing, preformed corners and sealant should be used. Check energystar.gov for ratings.
Wood is available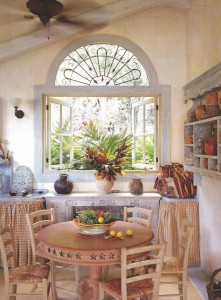 for both inside and out. Wood on the interior can be painted or stained. The paint or stain often is consistent with other door and base colors. Exterior wood is a great look but needs to be painted or oiled.  Wood out is higher maintenance.
Metal inside and out may be used for a more contemporary look. Steel framing fits a variety of styles either old world or contemporary. But expect to pay at least twice as much as other alternatives. The type of exposure is critical. Steel will be hot with direct sun. You may choose to use steel as a focal point window and not for every window.  Maintain color consistency or blend some with exterior/interior finishes
Tip: Solarban 60 glass is superior glazing.
The following are all great quality and have websites with more info:
Eagle Window (has over 50 color choices in framing.)
Milgard Essence Series-wood interior, fiberglass structural core exterior, powder coated with 16 standard colors-Energy Star rated-Moving Glass Wall Systems
Pella Windows & Doors (not available in all metal)
Western Window Systems 7600 series in anodized bronze
Windsor Windows & Doors – Pinnacle has premium wood construction. LoE 366 glass with heavy duty .050 extruded aluminum cladding the exterior with powder coated finish.
Contemporary (typically all metal and oversized)
Steel Options
Tip: Blend in the frames with the exterior color if you want them to be less visible. Or if you are using steel in a dark finish for one accent door or window the surrounding windows can also be dark or blend with the paint finish.

There is more inspiration and information on my Pinterest boards!
Definitions
Casement: Window sections open. Make sure there is room to open them without hazard. You may need a crank extension or to allow extra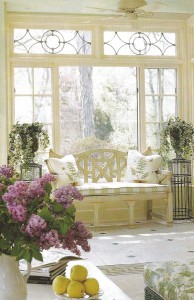 room to turn the crank, if you are adding tile or wood over the drywall inside the window reveal. You may need to notch out with shutter additions.
Double hung: Windows move up and down to provide air.
Gliding: Windows move side to side to provide air.
Awning: Windows are hinged at the top, rain runs off and hot air escapes so great for clerestory.
Tip: French doors look great for more traditional interiors, but require some type of screening for air flow. Side windows with screens are also an option.
Tip: Somfy motors for electric window coverings.
Tip: Add frosted, textured or leaded for interest or privacy.
Tip: Add safety glass near stairs and in baths.
Dots Legend
Tip
Energy
Universal Design
 Residential Design Elements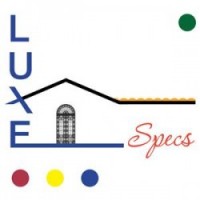 All data and information provided on this site is for informational purposes only.  Luxespecs.com makes no representations as to accuracy, completeness, currentness, suitability or validity of any information on this site and will not be liable for any errors, omissions, or delays in this information or any losses, injuries, or damages arising from its display or use.